Feature Project - Summit at Seasons
This feature project is a fence installation project for Devereaux Developments' new 600-unit apartment complex Summit at Seasons in Winnipeg, MB. Summit at Seasons is located at 701 Sterling Lyon Pkwy.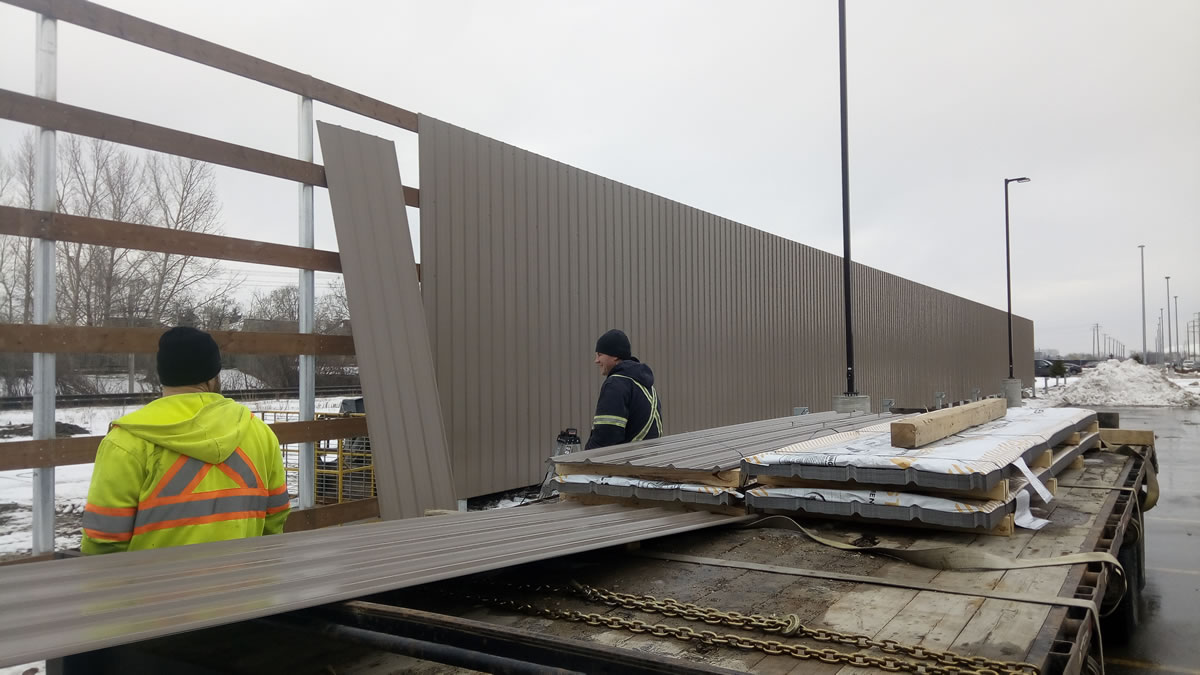 The development is located next to a line of railroad tracks, so they needed to find a way to hide the tracks from view and to dampen the train noise, but all the while maintaining the apartment complex's modern style.
Devereaux Developments approached Wallace for help, and our in-house design team designed, manufactured, and installed a fence that met all of their needs, while matching their aesthetic.The fence design was influenced by other sheet metal fencing projects Wallace has done for Urban Mine on Lowson Crescent and Western Scrap Metal on Sutherland Avenue.
The final design was a 13' tin fence made out of Vicwest corrugated steel cladding and structural steel posts that provides the height needed to hide the train from view, while the metal sheets deflect the sound of the train away from the apartment complex.This type of cladding has wave-like corrugations that are attractive and sturdy, creating a unique design to accentuate the development's landscaping.
The fence's height and materials make it stand out from the common fence types, making it an interesting addition to Summit at Seasons.