Increase your Home's Value with a new Garage Door and Fence
Are you thinking about selling your home? If you are looking for the best home reno projects to increase your resell value, look at replacing your garage door and fence. Both of these exterior improvements will increase your home value and will attract home buyers.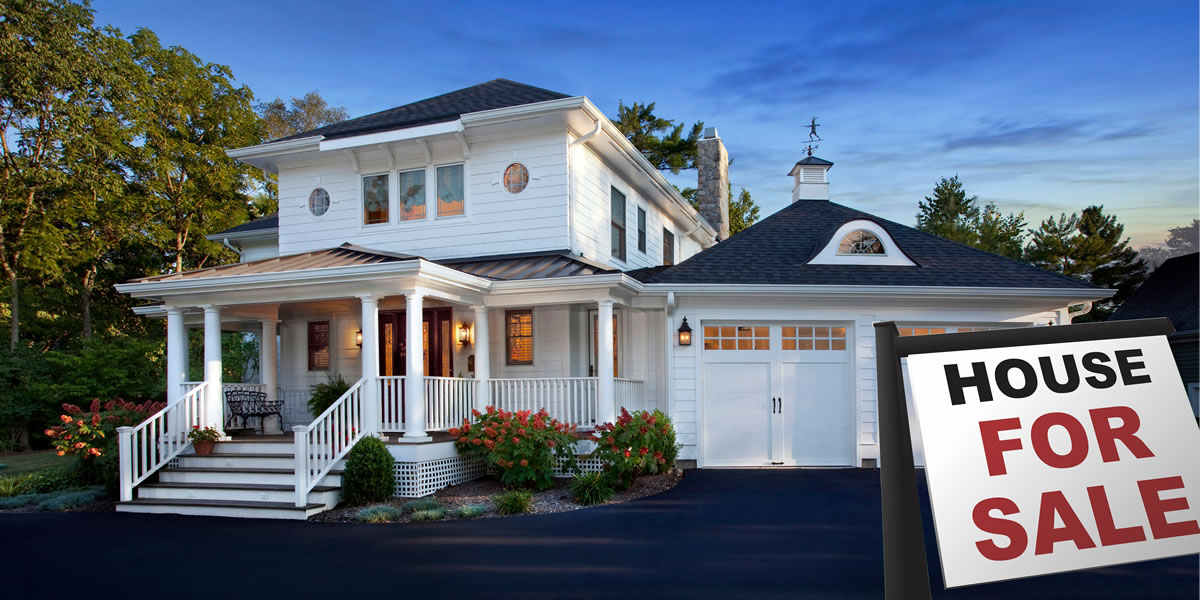 Why a new Garage Door?
If you want to increase your home's value, replacing your garage door is one of the top 5 top home improvement projects you can do increase your return on investment (ROI). According to Remodeling magazine's 2017 cost vs value report, you can expect up to an 85% ROI from a new garage door. A new garage door has three features that add to your home's value: curb appeal, energy efficiency, and security.
Curb Appeal
Many home buyers make up their minds about whether they like a house before they even step inside, so how your home looks on the outside is extremely important. A garage door often makes up 33% of a home's front exterior, so it will greatly influence the impression your home will have on a potential buyer. A high-quality garage door increases your curb appeal, gets you noticed by prospective buyers and increases your home's overall value.
When putting in a new garage door, make sure to choose a door that complements your home's style - pair a modern door with a modern home, a traditional door with a traditional home, and so on, so forth. Not sure which style looks best on your home? Try our Door Imagination System. Simply upload a digital photo of your house and try on a variety of garage doors to see which one turns the most heads.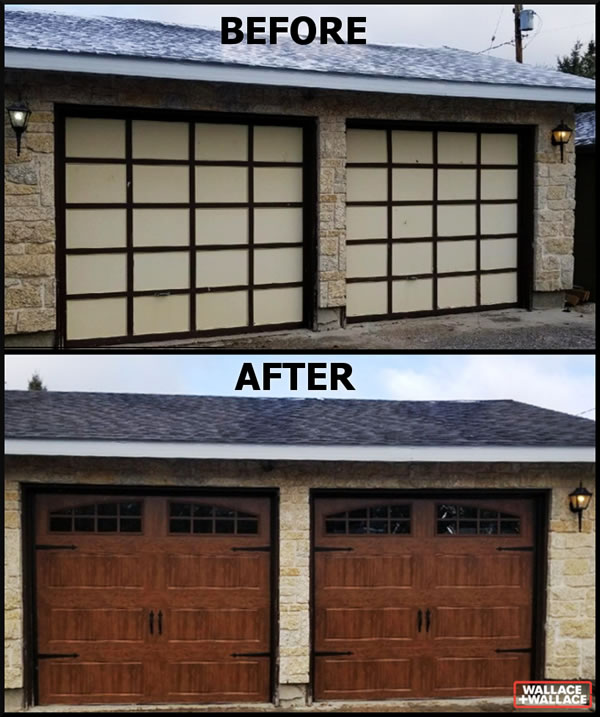 Energy Efficiency
Energy efficiency is a large factor in increasing your home's value. Any upgrade that promises a buyer long term savings can boost your asking price. A strong, insulated garage door with fresh weather stripping will help keep your garage and home energy efficient, lowering your monthly heating and cooling bills and increasing your home's value when you go to sell.
Security
A new garage door can increase your home value by improving your home's security. A new garage door built from a strong material (such as steel), and equipped with the latest safety devices keeps loved ones safe and protects the home, important factors to any home buyer. New garage door operators come with several security and safety features such as photo-eyes, battery backup, and pressure resistance sensors. If your garage door doesn't have these safety features, the resell of your home may go down.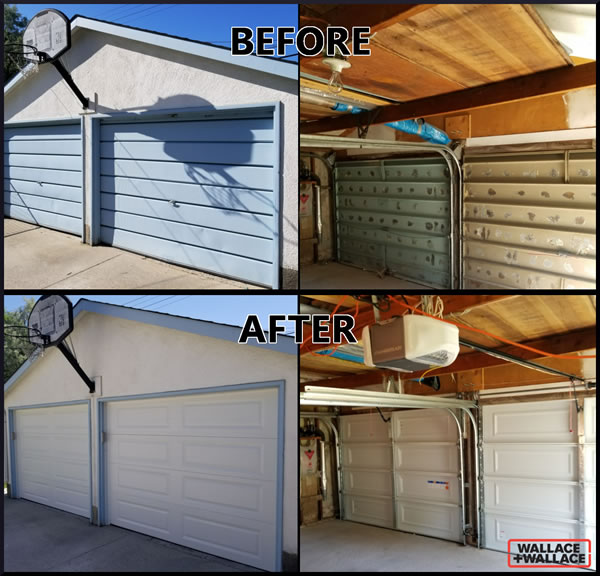 Why a new Fence?
Fencing is also a strong contributor to your home's value and its appeal to home buyers. While putting in a new fence has a lower ROI than a new garage door (25-50% depending on the type of fence), a new fence attracts home buyers, and often allows for a quicker sale at a higher price. In fact, a recent poll on Houzz.com showed that 82% of people believe fences increase the value of a home and would pay more for a house with a new fence. The two main features a new fence adds to your home's value is security and "yard" appeal.
Security
Fences add safety and security to a yard, a feature that is especially attractive to buyers with children and pets. Homeowners with small children or pets may require a fence and are more likely to purchase a home with a fence because they will not have to purchase and install one themselves. A fence provides not only security, but peace of mind - a valuable commodity.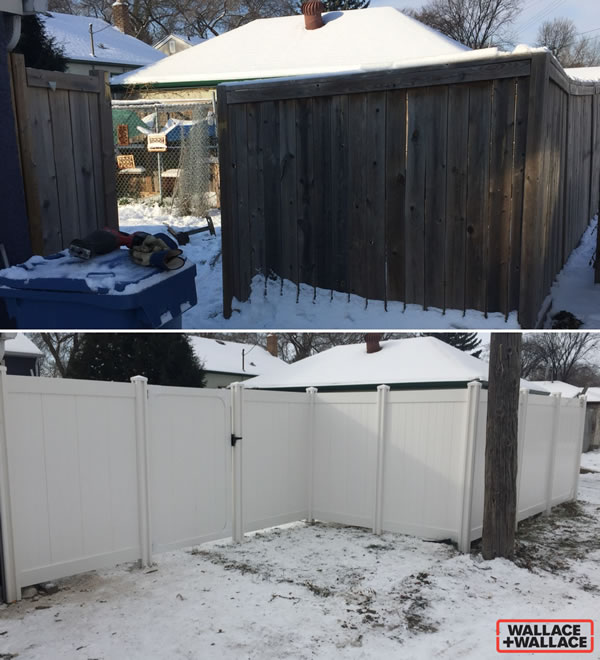 Yard Appeal
Similar to how a new garage door increases your curb appeal, a fence does the same for your yard. A fence adds to a home's style, and in so doing adds value to the home. A fence defines the space of a yard, and is a nice backdrop that accentuates landscaping. It can also complement the style of your home, increasing the visual appeal and charm. Choosing the right type and placement of fencing is key. While a chain link fence may not cost as much initially, the resale value is a lot less when compared to a wood or vinyl fence because of the aesthetic value. Paying attention to where your fence is placed will also affect your home's value. A privacy fence is great for your back yard, but not so much in the front yard.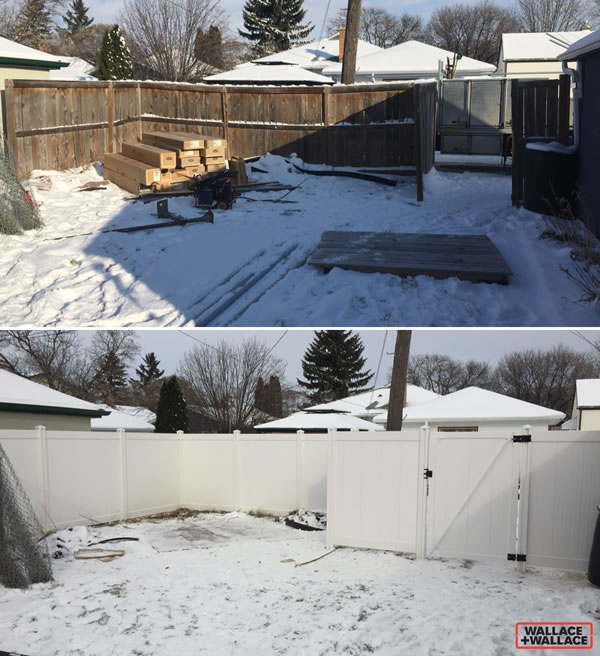 So if you are looking to sell now or in the future, strongly consider investing in a new garage door and fence. Both of these exterior upgrades offer a return on investment, will increase your home's value, and will attract prospective home buyers.
Request a free quote for a new garage door.
Request a free quote for a new fence.